'To be an English Copywriter in Paris or not, that is the question'
One day, after a few years working as a digital English copywriter for different companies in Paris, it hit me. Why not do what I love all day long (working with words) on my own terms and without all the annoying bits – long convoluted meetings, daily commuting etc.?
And so, English Copywriter in Paris was born.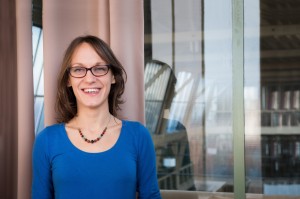 Education: Modern Languages (French & Spanish) with translation at Cambridge University
Previous work experience: Project manager at a London transcreation agency, digital copywriter for a major French flash sales site and editorial manager at a travel comparison start-up in Paris all shaken up with a generous dose of English teaching and web translation.
Experience as English Copywriter in Paris: diverse copywriting projects with a wide range of direct clients and agencies in Paris and further afield e.g. Sennhesier, Hermès (Joosnaban), Armani & Fiat (Mullen One)
Specialty: Clear English copy with an impact, especially for the web (yes, SEO optimisation, ROI & calls to action) including translations and adaptations from French to English e.g. press releases, ebooks, magazines, web copy and more.
Passions: Language (it goes without saying), Paris, reading, globetrotting (the wish-list is long) and running (fast, far and wide)
Work motto: Where there's a word, there's a way